How the IRS form 2290 online filing works
We have worked hard to make your filing experience quick and easy.
Returning customers: Log In to your existing account.
New customers: Sign Up for a new account.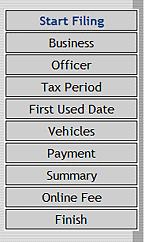 Start by clicking
'Start Filing'
. You will see this link as the top step on the left of your screen.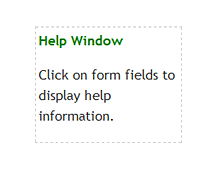 Simply follow the steps - each step is a page which displays a form for you to complete and submit. Note that most of the forms have a help window to assist you with completing the Form 2290 data. Not to worry, 2290asap.com is here! Just click on a form field to show the help text.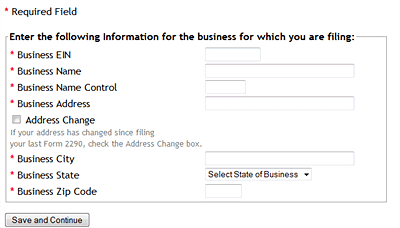 Each time you submit a form, that data is saved. If you wish, you can log out, and log in again at a later time and continue where you left off!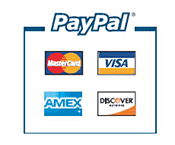 Just before the final step, you will click a button to visit Paypal and pay our online filing fee. We charge only $32.95, NO MATTER HOW MANY TRUCKS YOU FILE! You can pay with credit cards, debit cards, bank transfers, and PayPal. After paying on Paypal, you will automatically be returned to this site to complete your filing on the Final step.
Once you submit your return, we electronically send it to the IRS. If all is well with your return, we will have your Schedule 1 in minutes. We then contact you via your account email address when your Schedule 1 is ready. You can view/download and print your Schedule 1 right from your 'My Account' page. Note that turnaround time to receive your schedule 1 is typically 10-15 minutes, particularly during normal business hours. Occationally it may take up to a few hours. If you are on a deadline, send us an email by clicking the 'CONTACT us' link below. During business hours we will personally expedite your request.
As always, should you need assistance with any part of the process, contact us via secure email.
Ready to submit your return? Please Sign Up to begin filing - signing up is Free!