Irs Form 2290 online filing fee's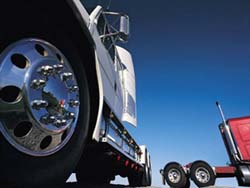 At 2290asap.com, our online fee is only $32.95, NO MATTER HOW MANY TRUCKS YOU FILE IN YOUR RETURN!

Your schedule 1 will always be available to you should you need it at a later date.
Plus, our customer support team knows what you need to file your Form 2290 and can assist you with expert advice. Should you need assistance with any part of the process, contact us via secure email.
Ready to submit your return? Please Sign Up to begin filing - signing up is Free!
Note: A filing is completed once you receive your schedule 1, generally within minutes. Additional schedule 1's filed throughout the year are considered new filings, just like the old paper form.